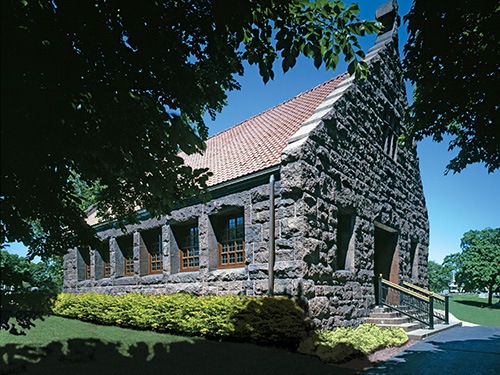 Graceland's historic chapel, constructed out of Midwestern quarried red granite, was designed in 1888 by Holabird & Roche, in the popular "Arts & Craft" style of the period, for interment services held on the burial grounds. In keeping with Graceland's traditional park-like design, the chapel and the adjacent building complement the contours of the natural landscape.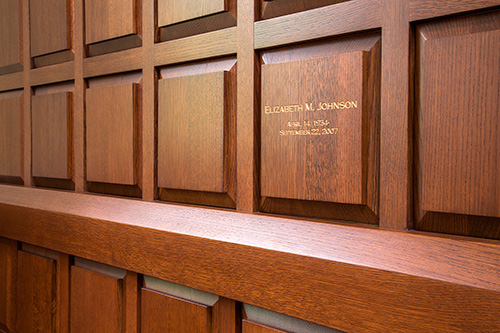 Through the building's 120-year existence, the evolving needs of the Cemetery have brought about many changes to its original design. Completely altered in 1934, the interior was converted into an art deco style lobby for a much larger additional new chapel wing. The building was expanded once more in 1958, and has continued to maintain a powerful presence with the Cemetery's historical landscape.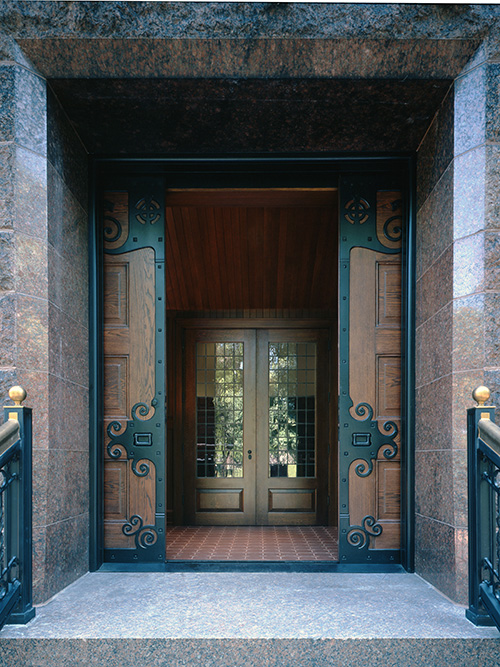 In 2006, the Trustees of Graceland Cemetery selected the Chicago architectural firm of Depree Bickford Associates to recommend a building plan to meet the needs of the 21st century, and remain faithful to the Chapel's historic context. The plan by Depree Bickford which also designed Graceland's new monument for William Le Baron Jenney, "Father of the Skyscraper," called for the demolition of the two additions and the restoration and renovation of the original chapel, with the addition of 500 hand-carved niches for the final resting place of cremated remains. In addition, the newly reclaimed landscape replacing the additions accommodate new in-ground burials and an array of garden columbarium walls.
The restoration is now complete and the chapel returns to its original scale and beauty, serving generations to come.