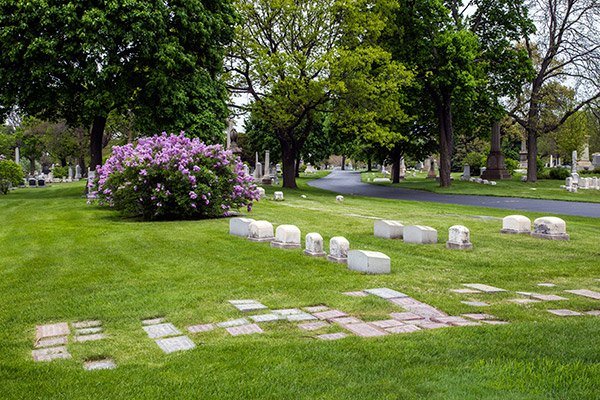 Graceland Cemetery, a place of history and tradition for almost a century and a half, is still an active cemetery, offering today's Chicagoans a privileged final resting place among the honored citizens who have gone before.
Besides sharing a final resting place of distinction with the city's renowned architects and other notable citizens of every era, by selecting Graceland as the memorial site for your family, you become part of the proud history of Chicago. Family and friends will find Graceland's location convenient for frequent visitation and remembrance of loved ones.
Although space is still available, it is limited, and those who wish to insure that their choice of Graceland will be honored are invited to consider pre-planning. Whether you're contemplating a family estate with space for as many as eight, a landscape room and a monument, traditional burial or a hallowed space for cremated remains, our experienced advisors are here, ready to answer your questions and to help you create an enduring memorial that is both personal and distinctive.
Whatever your decision, we're ready to help you through the important steps, as you choose a place of history, honor and beauty.