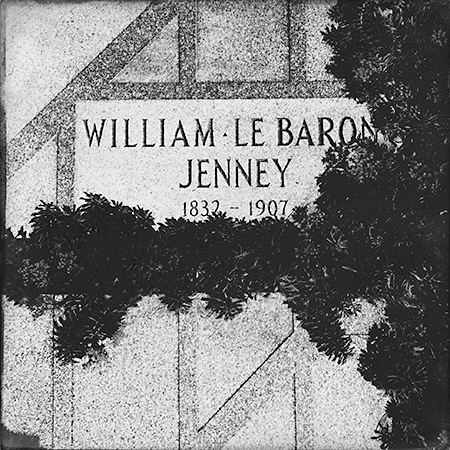 William LeBaron Jenney
(Sept. 25, 1832–June 14, 1907)
Renowned architect/engineer credited with inventing steel frame techniques, which led to the first skyscrapers. As West Parks Commission chief engineer, he designed Humboldt, Garfield and Douglas parks and the boulevards that connect them. He contributed to the landscape design of Graceland Cemetery. He worked on the Home Insurance Building, located at Adams and LaSalle streets, an iron-and-steel-framed high-rise widely recognized as the world's first true skyscraper. He trained young architects; among them were Daniel Burnham, John W. Root, and Louis Sullivan.
photo and text by Joe Collier